Top Restaurants in Karachi
Xander's Cafe:
"Savor gourmet delights at Xander's Order now for a memorable dining experience!"
Discover the charm of Xander's Cafe, one of the most popular cafes in town, offering a delightful gourmet dining experience. Emphasizing simplicity and freshness, their menu features a variety of light meals, from sandwiches and pasta to cheeseburgers.
The cafe's minimalistic ambiance exudes modernity and tranquility, creating a perfect setting for a relaxing meal. For health-conscious foodies, Xander's Cafe is a haven, boasting an extensive selection of European and contemporary vegan dishes.
Menu Highlights:
Breakfast: Savor Shakshuka, Eggs Benedict, and Waffles to kickstart your day.
Appetizers: Enjoy Dynamite Shrimp, Spicy Chicken Wings, and Nachos as delightful starters.
Sandwiches and Burgers: Indulge in Philly Cheesesteak Sandwich, Grilled Chicken Panini, and Wagyu Beef Burger.
Pizza and Pasta: Delight in Truffle Mushroom Pizza and Seafood Pasta, perfect for Italian cuisine enthusiasts.
Salads: Stay fresh with Caesar Salad and Quinoa Salad options.
Desserts: Treat yourself to Nutella Pancakes, Chocolate Molten Lava Cake, and Blueberry Cheesecake.
Beverages: Sip on a range of hot and cold beverages, including coffee, tea, and smoothies.
With its inviting atmosphere and diverse menu, Xander's Cafe is the ultimate destination for a casual meal or a delectable sweet indulgence in Karachi."
LOCATIONS
1 DHA-Bukhari
48-C, Lane 13, Bukhari Commercial, DHA Phase 6, Karachi.
2-Clifton
C32، E St, Block 4 Clifton, Karachi.
3-Tipu Sultan
Tipu Sultan Rd, PECHS, Karachi.

OPEN HOURS

DINE IN TAKEAWAY
Sunday – Thursday
08:00 AM – 12:00AM
Friday – Saturday
08:00 AM – 01:00AM

DELIVERY
Sunday – Thursday
09:00 AM – 12:00AM
Friday – Saturday
09:00 AM – 01:00AM
.
Contact Details
UAN Number: 021-111 926 3377
Email: Contact@xanders.pk


---
Kababjee's:
Continental, Chinese, and Barbecue Delights Delivered to Your Doorstep
Experience the taste of the world with Kababjees, Karachi's favorite restaurant for Continental, Chinese, and Barbecue.
With four branches across the city, Kababjees is the perfect place to enjoy a meal with family and friends. Our warm service and relaxing decor make it the perfect place to relax and enjoy a delicious meal.
We offer a wide variety of dishes to choose from, including our famous barbecue grill. Our dishes are made with fresh, high-quality ingredients, and we are committed to providing our customers with the best possible dining experience.
Now, you can enjoy the goodness of Kababjees at home by ordering delivery. Simply call 111-666-111 to place your order.
LOCATIONS
Do Darya Beach Avenue
Creek Side, Phase VIII, DHA
Karachi

Highway
Karachi-Hyderabad Motorway
Sector 4 B Gulzar E Hijri
Scheme 33, Karachi

Hyderabad
Survey no 600 Deh Mirzapur, Tappo shah Bukhari
Qasimabad main bypass Hyderabad ,Near Saima Downtown

Call 111-666-111
Coconut Grove
Coconut Grove karachi Pakistan: Your Destination for BBQ, Pakistani & Continental Delights in Karachi" "Discover Coconut Grove Pakistan: A New Karachi Restaurant Offering BBQ, Pakistani & Continental Delights. Enjoy Quality Family Time in a Tranquil Atmosphere, Open-Air Seating & Memorable Nights. Located at Tipu Sultan, Karachi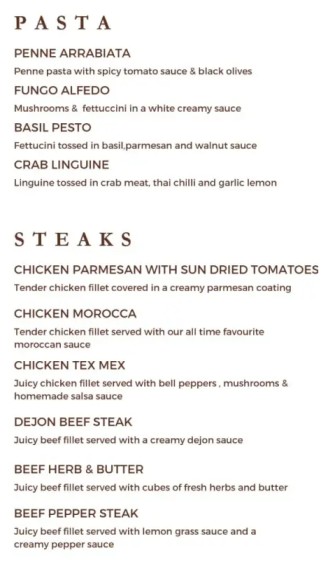 LOCATION
Service options: Dine-in · Takeaway · Delivery
Address: Plot #36, Block 7/8, Modern Cooperative Housing Society, Main Tipu Sultan Rd, Karachi, 75350
Hours:
Timings: 12:30pm-11:30pm
For Reservations: 0305 7774444
Kindly call in between 1pm to 6pm for reservations